How it works
Free Web Site Builder
Building your website with Free Web Site Builder is simple Ė If you can use a web browser, you can build a website. You donít even need to know the basics of website design. Building your website is simple with our Site Builder Wizards. These are tools that help you build different parts of your website. Some of these wizards are: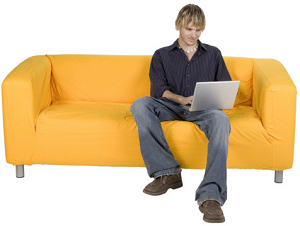 Site Wizard - helps you select your website design and create the pages in your site
Form Wizard - helps you build forms for your site users to fill out and email to you
Flash Wizard - helps you build a flash Welcome Page into your website
Photo Album Editor - helps you create an online photo gallery
Blog Creator - helps you create a blog for your website
Shop Wizard - helps you add products for sale in your online store
Take a free Test Drive and try the wizards - no sign up is required.
Now you know you can do this!
Steps to create your free website
Use the easy website Wizards to select your site Design from hundreds of choices.


Type the names of your web pages, like "About Us", "Company Information"...our suggestion tool can help. Type your page text and add photos to each page.


If you love the website you just built, click "Register Now" on the Website Manager page. Doing this will allow you to pay for your affordable web hosting account.


We will immediately send you an email message asking you to follow our link to enter the Domain Name you want for your website (like: mine.com). After you do this, we will quickly set up your web hosting account and notify you.


Log in and click "PUBLISH". This will publish your website to the Internet at your domain name.


Log in any time to update your website and re-publish. You can even change to a different site Design.


Questions? Just click the Help link, or watch the Helpful Movie, or consult our step-by-step User Manual, or Contact us. We're glad to help.
Helpful Links for Getting Started